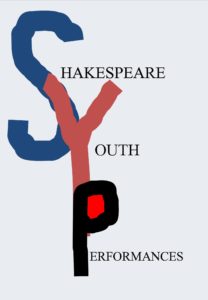 Shakespeare Youth Performances (SYP) is a unit under Neurolinguistics and Shakespeare Research (www.syp.nlsr.org) headed by Dr. Nilanko Mallik.
Set up in 2016, commemorating the 400th death anniversary of Shakespeare, SYP carries out activities to make the youth engage more in the works of Shakespeare through performances. The activities include filming Shakespeare, staging Shakespeare and working with the poems of the Bard and turning them into songs or dramatic renditions. SYP also conducts workshops to give training/acting guidance on better understanding and performing the Bard.
The aim of the unit is to make the youth – and others – appreciate the works of Shakespeare when performed, and come out of the academic cliché with which the bard is looked by many. In adapting the works of Shakespeare to suit various local contexts – while keeping the lines the Bard's – the audience is made to develop interest in the plays and poems of Shakespeare in a general way, out of the bound of academic study. This does not go to say that the renditions are non-academic, for indeed, they present the richness of language and go deep to study the dramatic elements contained within the lines to show the character traits. What SYP offers is academic satisfaction…and much more! The audience gets to see Shakespeare as a man of stage instead of only as a man of academic page.
The group consists of members who are mostly of the age group of 18-24. Minors can be considered with the consent of the legal guardian.
If you desire our services to conduct workshop at your institute for acting/training how to better enact the plays of Shakespeare, or simply to engage the people about Shakespeare, or if you simply have other queries, please write an e-mail to info@syp.nlsr.org.